A-D
ASIDHARA – Echoes Of The Ancients (2023)
(8.374) Maik (9,0/10) Thrash Metal
---
Label: DIY
VÖ: 06.04.2023
Stil: Thrash Metal
---




Was man manchmal so Interessantes findet, wenn man mal wirr in YouTube herumsurft! Das Viertrack- Reibeisen von ASIDHARA wäre mir sonst völlig unter der Radarschüsel durchgerutscht. Die Band kommt aus Wales, und spielt einen ziemlich deathig angehauchten Thrash, der es schon mit den ersten Takten geschafft hat, wohltemperiert in meine Lauschlappen zu sickern.
"Echoes Of The Ancients" hat die Band auf eigene Faust herausgebracht, und wenn jetzt nicht sofort interessierte Labels Schlange stehen, um die Combo unter Vertrag zu nehmen, verliere ich jeglichen noch verbliebenen Glauben an die Menschheit.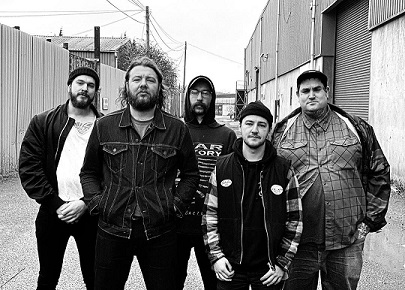 Denn diese vier Songs treten dermassen heftig Arsch, sind dazu noch mordscool arrangiert und lassen die Kalkbatzen vom Hirn nur so wegplatzen. Dazu kommt noch ein Gesang, der zwischen Van Drunen und Mille zu dessen besten Zeiten klingt. Das gibt der Mucke einen leichten Death -Metal- Anschein, von dem man sich allerdings nicht blenden lassen sollte.
Denn die Hauptstossrichtung ist natürlich harter Thrash, der trotz seiner Heftigkeit nicht wie blosses Geprügel einherkommt, sondern mit interessanten Riff- und Tempiwechseln aufwartet und einfach zu kleiner Sekunde langweilt.
Ein wenig verwirrt bin ich allerdings, wo sich die Band scheinbar selbst einordnet. Metal Archives listet ASIDHARA als Crossover/Thrash, während mir YouTube etwas von Hardcore/Metallic Hardcore erzählen will. Glücklicherweise habe ich das vorher nicht gelesen, weil mich die Assoziation mit dem Terminus 'Metalcore' wohlmöglich abgeschreckt hätte.
Nichtsdestotrotz können natürlich auch Crossover/Hardcore- Fans gut bei dieser Scheibe abschädeln. Mir hat dieses Brecheisen auf jeden Fall ordentlich den Scheitel nachgezogen, und ich kann nur jedem, musikalisch ähnlich wie meinereiner gepolten Rabauken, empfehlen, sich dieses Gerät auf die Hirnrinde zu brennen. Empfehlenswert auch die 2019er EP "Killing Rites" derselben Band.
Anspieltipp: "Condemned To Suffer"
---
Bewertung: 9,0 von 10 Punkten
---
TRACKLIST:
01. Existence Eternal
02. Conditioned To Suffer
03. Enter The Eldritch God
04. The Battle Hymn Of Il A'Tir
---
---